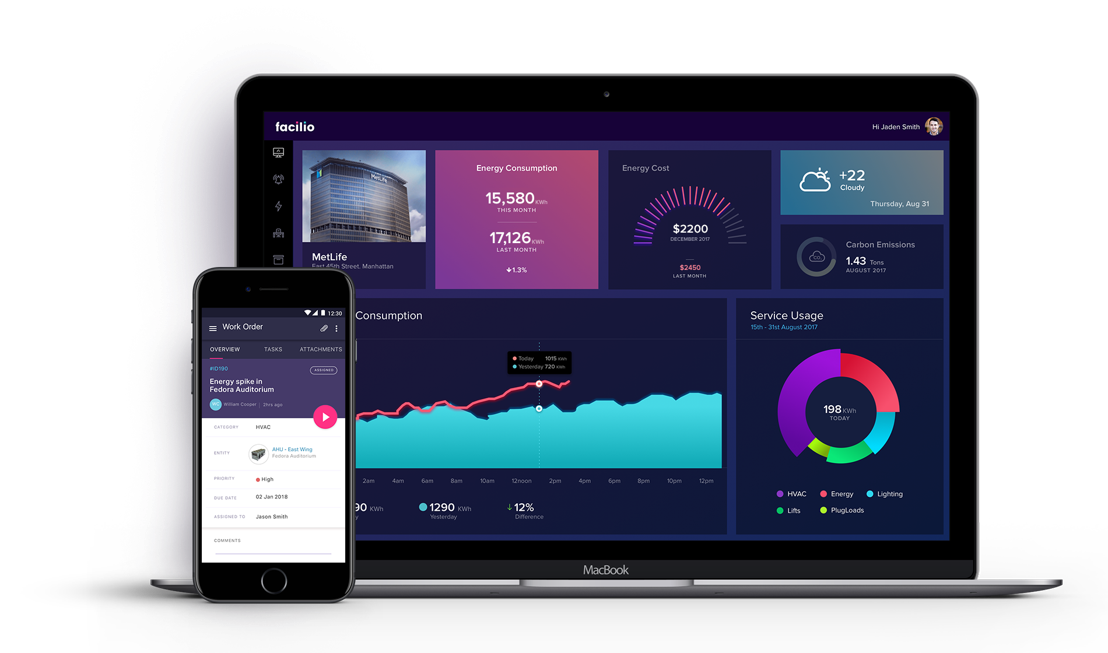 THE FUTURE BELONGS TO CONNECTED FM SAYS FACILIO INC., WILL DEMO ITS ENTERPRISE-WIDE O & M PLATFORM DURING FM EXPO
The mature start-up will demonstrate the ease-of-use & effectiveness of its modern, portfolio-wide, IoT and AI-based operations & maintenance FM platform at FM Expo 2019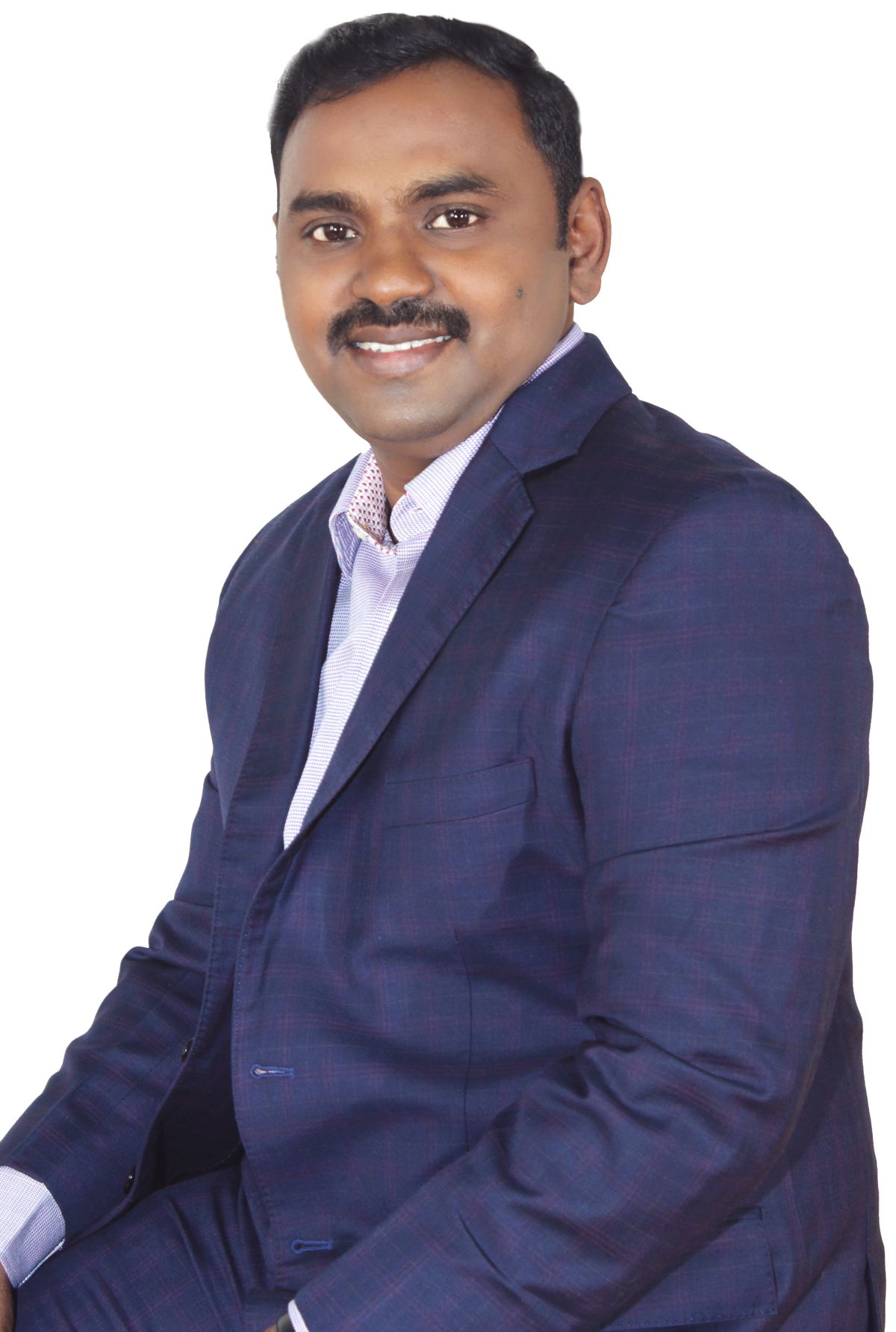 Dubai, UAE, September 12th: Facilio, the Atlanta-based FM-Tech start-up with operations in US, Middle East and India, today announced that it will showcase the latest innovations in its IoT and AI-based enterprise-wide O&M platform during its participation at the FM Expo 2019, being held at the Dubai World Trade Centre from September 17th – 19th.
The company that has a growing line-up of satisfied customers globally has also garnered significant industry recognition and accolades over the past year. Its foray into Dubai has been particularly successful, given the region's readiness for digital transformation. "Complex, rigid & siloed FM-tech models are obsolete in today's dynamic built environment. The future belongs to modern, simple and easy-to-use connected FM. With Facilio this is what we have brought to the market – an enterprise-wide platform specially designed for the needs of the facilities management and real estate industry. And the response has been overwhelming", believes Prabhu Ramachandran, Founder & CEO of Facilio Inc.
In line with this growing interest from the region, Facilio has significantly increased its participation at the FM Expo, from an expanded stand size to highly interactive and engaging campaigns and workshops. Prabhu Ramachandran, Founder and CEO, will be sharing insights at the FM Forum on Day 1 on how FM's can create the path to Connected and Real-time facilities. At the stand, visitors can benefit from Case studies & interactive workshops that will demonstrate the value of Facilio's unified enterprise-wide O&M platform over legacy software players, owing to its simplicity & flexibility to integrate with existing automation and adapt to future needs. Demos will include enhanced Central Command and Control (CCC) for portfolio O&M, advancements in Machine Learning that add to the product's impact as well as fully contextual mobile apps for all stakeholders.
Facilio will also be launching its innovative 'Elephant in Facilities' campaign to demystify FM-tech, with key tips on how FM's can operate efficiently in real-time, without being tied down by siloed and dead-end tools. Other engagements include presentations at the Theatre of Inspiration, on the 17th and 19th of September on 'Connected Facilities of the Future' as well as a 'Share-your-Insights' session where the company is keen on uncovering user-facing challenges and vision for tech-in-FM from key leaders in the industry. The presence of the company's key customers will also go a long way in conveying real-world outcomes and results to visitors.
The Middle East is currently in the process of redefining its role in the world and is undergoing massive transformation. There is a strong emphasis on the adoption of technology-driven innovation and next-generation infrastructure, among several of the region's governments. The business community is no less driven in its pursuit of diversification with ambitious expansion plans. "From the Smart City, Sustainability & Digital Retrofit goals of Dubai to the rapid urban planning and development across Saudi Arabia, commercial real estate is booming. And with the growing size of built environments and building portfolios, the need to manage them more efficiently is only becoming greater. Facilio can add to this transformation by enabling the transition to the next generation of tech-enabled, modern facilities, that are led by real-time data, are predictive, and balance the management of assets, workforce, and energy. So we feel we are in the right place at the right time, and for us the Expo is a great platform to showcase this to the entire region", adds Prabhu.
There is a widespread consensus that optimal performance efficiencies require targeted technology solutions created for the specific needs of the FM industry. "Repurposed industrial applications are limited in their impact and the commercial real estate industry has realized our platform represents a quantum leap over legacy players. The future belongs to modular solutions that can be integrated in infinite ways, using data-informed cognitive technology", concludes Prabhu.
About Facilio:
Headquartered in Atlanta (USA), with operations in UAE and India, Facilio is an enterprise-wide platform solution for real-time facilities operations & maintenance (O&M). Facilio harnesses IoT and AI to centrally consolidate existing building systems and automation data across portfolio, onto the cloud. It offers applications and modules for property owners to effectively manage and control portfolio-wide O&M activities in real-time, organise maintenance, compliance, and vendor workflows, improve asset lifecycle and sustainability performance, and engage with tenants. Facilio is currently used by leading enterprises to optimise over 30million sq.ft of space globally.
For more information or interviews please contact:
Neha Kaul
CEO
Your Wordsmiths - Content & PR
Tel: 0504507068
neha@yourwordsmiths.com

Elisha Dessurne Public Relations Executive, dmg events